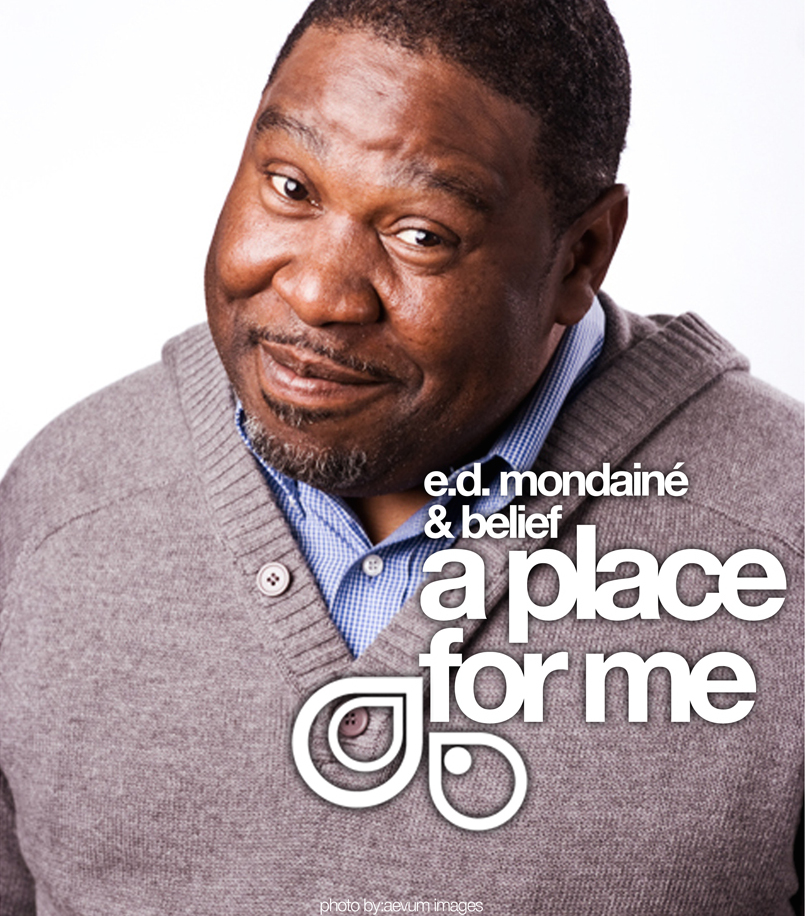 We're so glad to have Pastor Elbert Mondaine', Portland's NAACP President and Recording artist about to release is 4th album project, performing for Thanksgiving!  His voice is so smooth and powerful, you can't help but to be touched!
E.D. Mondainé & Belief have a satin sound that is a smooth blend of Black Gospel, Soulful R&B, and Contemporary Jazz. They are fronted by the dynamic vocals of Pastor Elbert Mondainé, who was referred to as "the Luther Vandross of Gospel" by the Lancaster, PA Sunday News. The group's sound is inspired by such all-time greats as Stevie Wonder, The Spinners, The Temptations, Lionel Richie, Nat King Cole, Marvin Gaye, Mahalia Jackson, Fred Hammond, Israel & New Breed, and countless others.
One reviewer referred to their sound as, "Barry White meets Nina Simone at a Barry Manilow concert."
Pastor Mondainé developed his monstrous voice and piano chops in the ghetto of St. Louis, MO. Not having enough money to purchase a piano, young Elbert would stand at his windowsill and move his fingers over the narrow bricks to learn his piano basics. Occasionally, he was able to trade his windowsill keyboard for and actual piano… but only when he could find a way to sneak into the church across the street from his home.
Music became a sanctuary for Mondainé as a means to momentarily escape the harsh realities of the world around him. As if growing up in one of the most dangerous ghettos in the United States wasn't enough, he suffered regular personal abuses as a young boy. He also had to overcome a sinus condition that interfered significantly with his
hearing (making him practically deaf at times) and caused him to have tubes in his ears until he was 42 years old. There were also times when he didn't have enough money for a place to stay, so he would have to sleep in his drafty car… even during the harsh mid-western winter.
Pastor Mondainé has refused to allow his traumatizing youth and physical obstacles keep him in a victimized place. Rather, he has transformed his experiences into opportunity for others and himself. He joined the Army at age 16 and, several years later, became the musical director of the Armed Forces Choir in Germany. In 1988 he founded True Believers Assembly of Non-Denominational Churches and Celebration Tabernacle Church in Portland, OR. His
ministry has expanded exponentially to include a private Christian school, social outreach programs, over a dozen businesses ranging from a restaurant to a graphic design company, and a second church, Celebration Grace Center, in St. Louis, MO. He is also a published author with one title currently available, The 5am Chronicles, and another currently in the works.
E.D. Mondainé & Belief have been together for the past seven years and have performed across the country in such cities as Lancaster, PA, San Diego, CA, Price, UT, St. Louis, MO, and Portland, OR. They have also been featured on Oregon Public Broadcasting radio.

E.D. Mondainé & Belief have a great and sincere heart to reach out to those in need. Their most notable performances to date have come in the face of great tragedy. When news came of the tragic shootings of Amish school children in Lancaster County, Pennsylvania in 2006, the group went there to aid in the healing process. Likewise, when news of the trapped coal miners in Utah hit the national airwaves earlier this year, Belief went to the aid of the community.
Both communities welcomed the group with open and appreciative arms. In Price, Utah, Mayor Joe Piccolo hosted the free event in their outdoor peace gardens, which also included a speech from Utah Governor John Huntsman. For many, E.D. Mondainé & Belief was an answer to prayer.